Currently at the Foundation
Inside the Dante Factory
24 september 2021 – 8 january 2023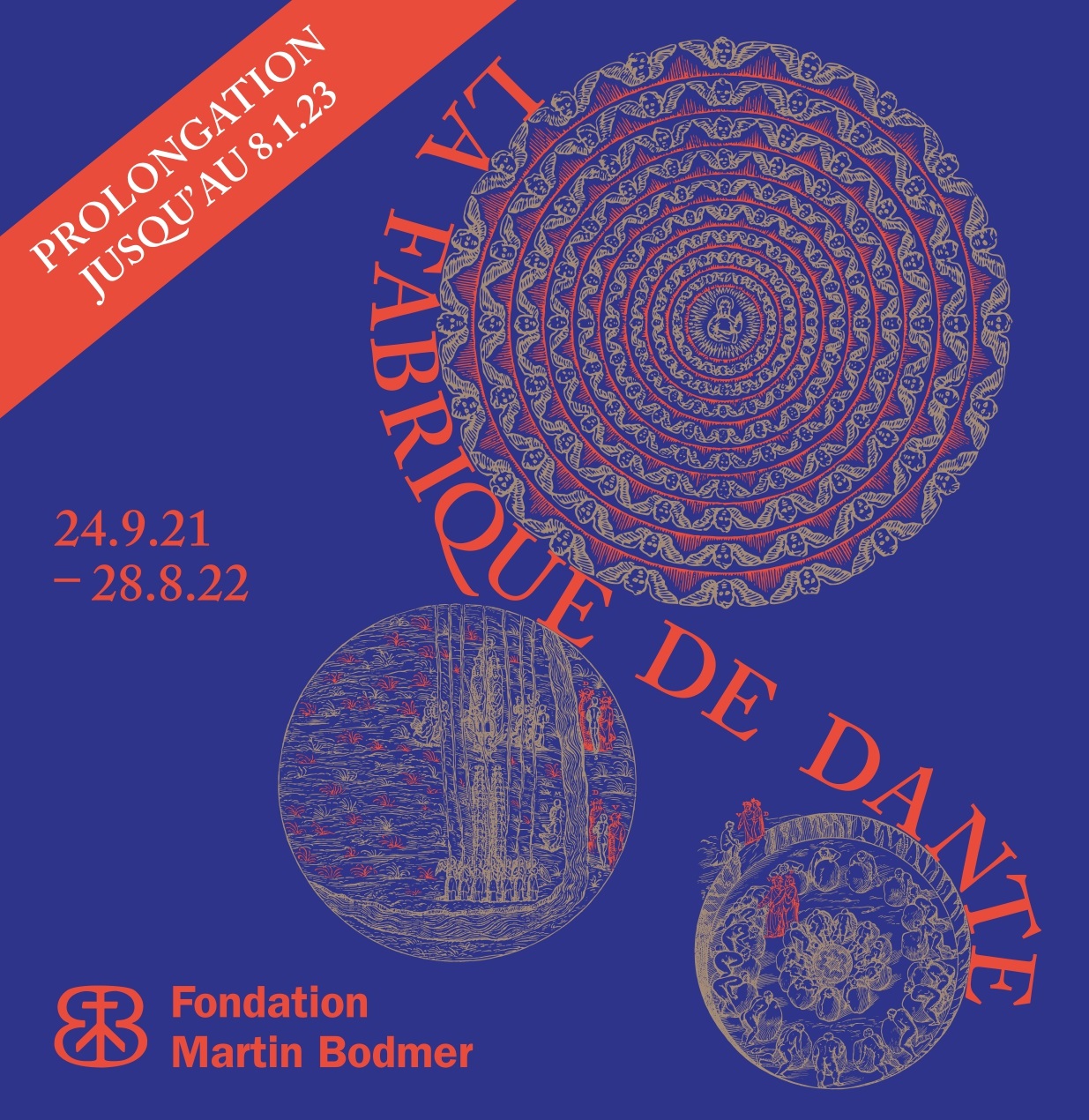 To celebrate the 700th anniversary of the death of Dante Alighieri, one of the cornerstones of the Martin Bodmer collection, we would like to honour this great figure of global literature with an exhibition: Inside the Dante Factory.
It will be Dante as you have never seen him before. The term "factory" is intended both to interpret Dante's work as a giant laboratory as well as referring to his ongoing "creation" over the centuries. For any modern-day reader seeking to understand Dante and grapple with his work, this exhibition is not to be missed. It is divided into three threads; the first brings visitors closer to Alighieri through famous readers of his works, from Charles Baudelaire to David Bowie. The second thread reconstructs what is likely to have been Dante's library and the poet's "dialogue" with the texts he read. Finally, the third section leads visitors to Dante's writings themselves, through which they will be able to learn about Dante the poet and Dante the man.
Mainly comprising items belonging to the Martin Bodmer Foundation that have never before been on public display, as well as rare books and manuscripts, Inside the Dante Factory will also offer unusual works lent to us by other institutions. Among the gems on display will be an original copy of the famous portrait of Dante by Sandro Botticelli from 1495.  
This new exhibition's aim is clear. We want to make visitors reflect on an apparently simple question- how should we read Dante? And what does it mean to read Dante today?
Inside the Dante Factory is under the scientific curatorship of Professor Michael Jakob, Dr Paola Allegretti, Professor Jacques Berchtold and Nicolas Ducimetière.
***
Giants and Miniatures
5 June 2019 – Summer 2023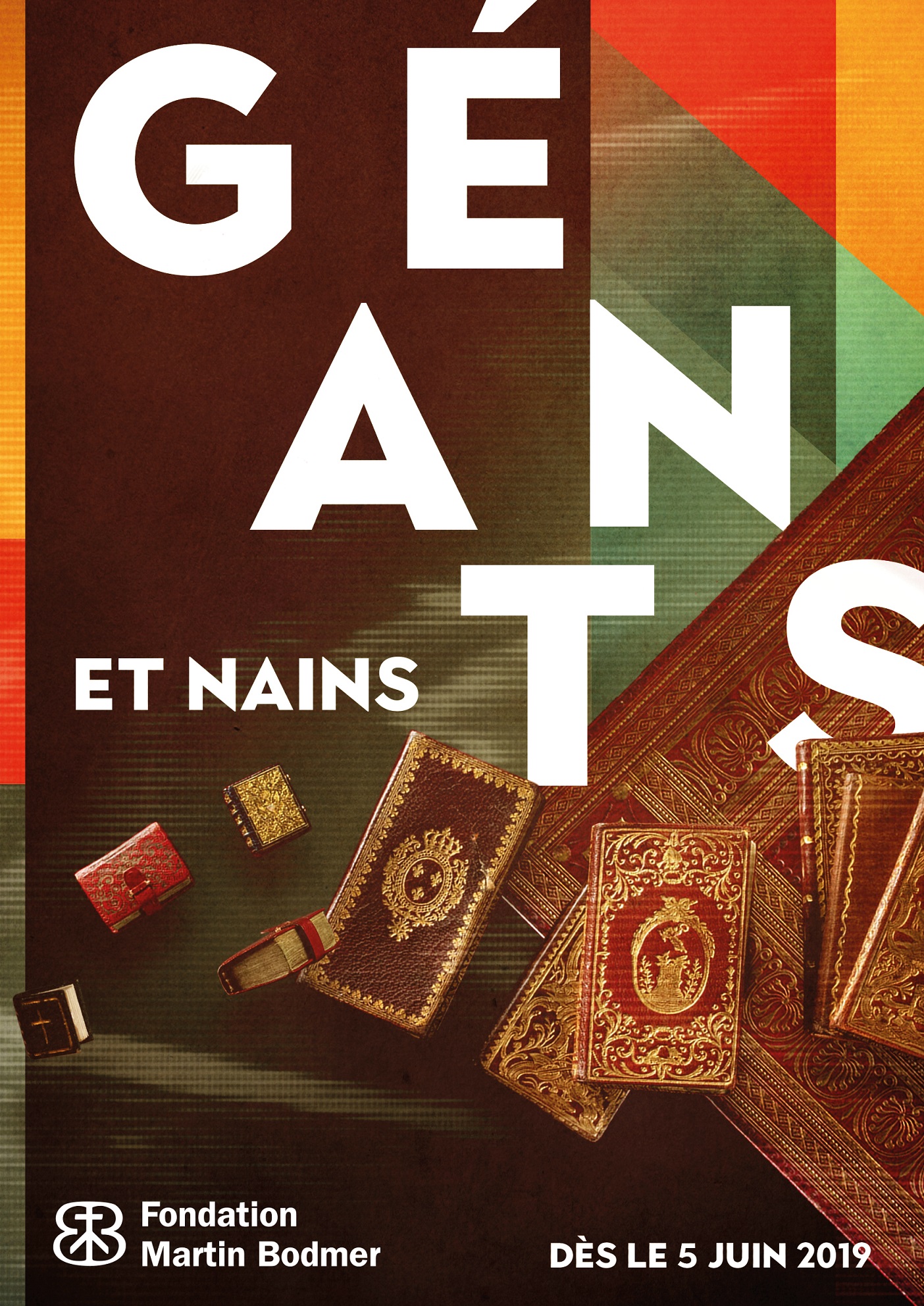 The Martin Bodmer Foundation presents its new exhibition, "Giants and Miniatures", featuring 47 books of striking variation in size. The smallest measures a mere 4.5 mm.
For this newest display, the Foundation has dug deep into its collection of books rarely exhibited on account of their size – either too large or too small to fit classic showcase criteria.
The smallest book contains the Christian prayer Our Father in seven languages and consists of two volumes measuring 4,5 mm in size, each weighing less than one gram. The largest book measures 92 x 61 x 6.5 cm and weighs nearly 30 kgs. It depicts the Pitture a fresco del Campo Santo da Pisa, by Carlo Lasinio (Florence, 1812). The subject range of the books varies as extensively as their physical size: from religious works and literature to travel books, science, politics and art in striking formats: in-plano, in-folio, "minuscule", "miniature" or "microscopic" items.
The larger publications are often illustrated. In fact, it is frequently the illustrations that determine the size chosen for these books. They are generally about travel, the natural sciences or prestigious political works in which the etchings are the key elements: the larger the book format, the greater the detail and precision of illustration possible.
The smaller formats, in contrast, generally consist of pure text, without illustration. Content is compressed to the very essentials to attain pocket-size, for convenient portability during travel or to avoid scrutiny by political police or customs officials in the case of clandestine publications.
This exceptional "outsized" collection for all ages presents a fascinating array of variety, reminding visitors that books (the "codex") have adopted an infinite variety of forms throughout their 2,000-year history.
Soon
Past exhibitions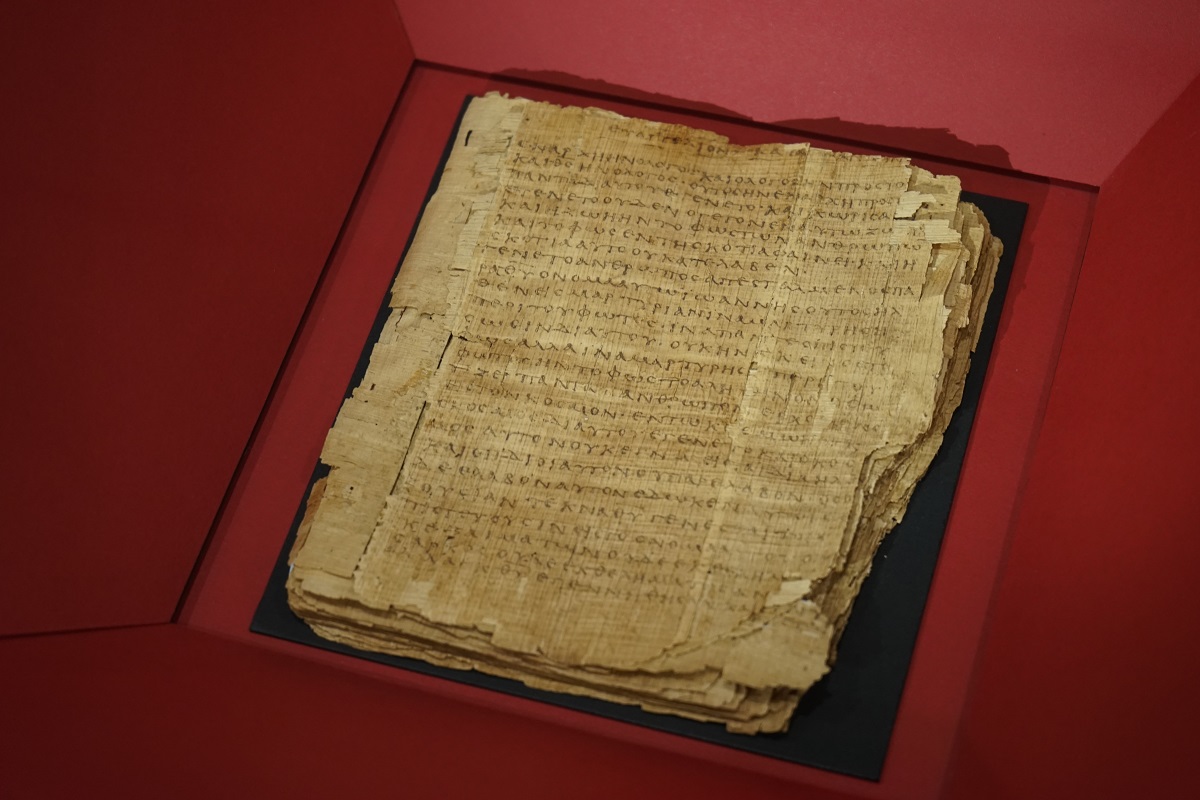 All our past exhibitions are accessible from a dedicated page [french].